Aquatics for Youth
Water safety is an essential life skill! In addition to swimming techniques, our swimming lesson program incorporates water safety education to equip participants with the knowledge to make informed decisions in and around water environments.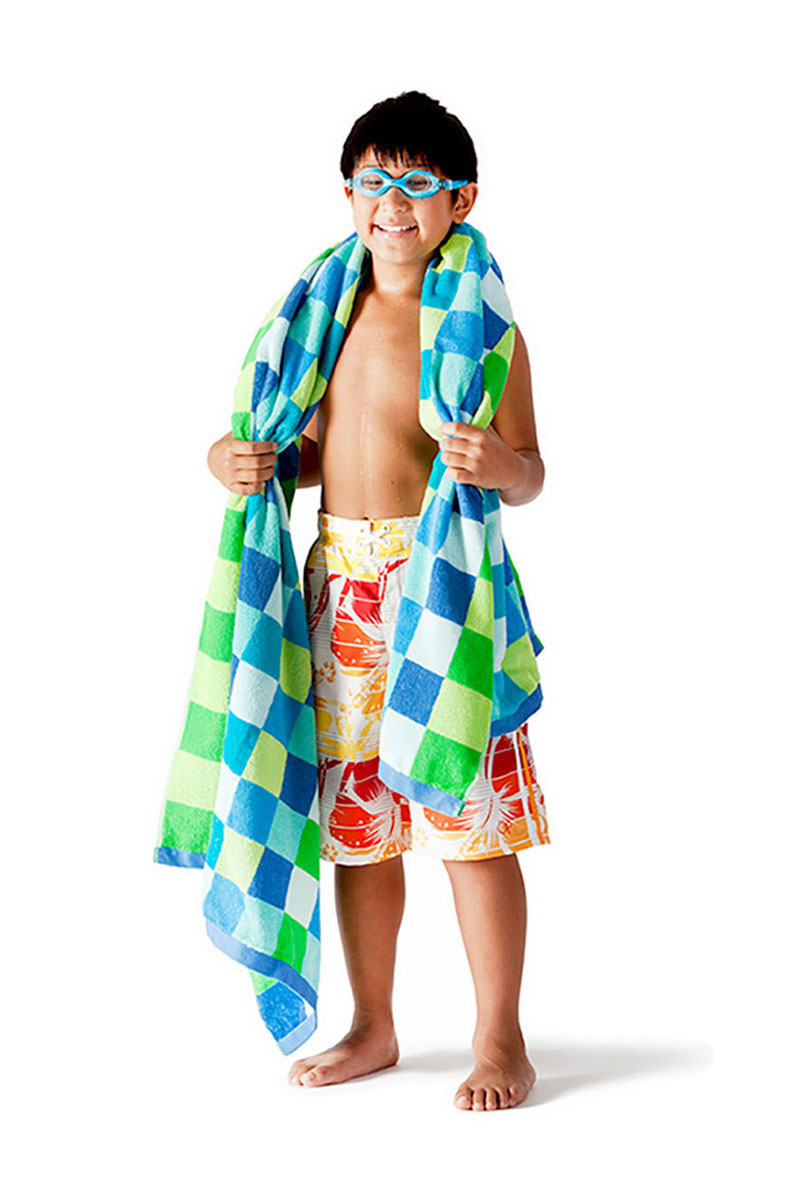 Youth Swim Lessons
In addition to water safety basics, our swim lessons focus on skill development, having fun, and gaining confidence in and around the water. If you are unsure of your child's skill level , call the Aquatics Office to set up a free placement test.
Parent Tot – 6 months-3 years
This class is designed to help swimmers become comfortable in the water, develop skills & confidence, and strengthen the bond between parent and child. Registration or Drop-In Required.
Pike – ages 3-5 yrs
Water adjustment and safe pool behavior are the main emphasis at this beginning level. Blowing bubbles, kicking, and floating on the back are all introduced through games and a variety of fun activities. Max class size: 4 students.
Eel – ages 3-5 yrs
This class builds on the basic swimming skills learned in the Pike class. Learning to float, kick, and swim on the front and back without any assistance are the main goals of the Eel class. Prerequisite: swim independently 5-10 feet. Max class size: 5 students.
Ray – ages 3-5 yrs
At this level, children continue to practice swimming freestyle and are introduced to backstroke and breaststroke kick. Students are exposed to the deep water and begin learning to tread water and diving positions. Prerequisite: swim independently 3-5 yards. Max class size: 5 students.
Polliwog – ages 6-11 yrs
Beginner level for swimmers who are not comfortable in the water. At this level, students will learn to kick, blow bubbles, float/swim on back, and fundamentals of freestyle. Prerequisite: none. Max class size: 6 students.
Guppy – ages 6-11 yrs
Beginner to intermediate level. Swimmers will continue to develop freestyle and backstroke. Introduction to treading water and dives with more exposure to the deep end. Prerequisite: swim freestyle 15 yards. Max class size: 6 students.
Minnow – ages 6-11 yrs
Intermediate level. Swimmers will improve on endurance and technique in freestyle and backstroke. They will be introduced to breaststroke kick, flip-turns, diving skills and side breathing. Prerequisite: swim freestyle 25 yards. Max class size: 8 students.
Fish/Shark – ages 6-11 yrs
Intermediate to advanced level. A variety of drills designed to help build endurance and work on technique for all of the strokes. An introduction to butterfly kick and bilateral breathing. Prerequisite: swim freestyle with side breathing and backstroke 25 yards each. Knowledge of breaststroke kick. Max class size: 8 students.
Specialty Events & Programs
Enjoy these seasonal offerings for youth and families:
Lifeguard Training
Are you passionate about water safety? Ready to take on the responsibility of protecting lives in aquatic environments? Lifeguard Training will help you
Become skilled and confident. Join our comprehensive program to gain the essential skills, knowledge, and certifications needed to ensure the safety of swimmers and create a secure environment in and around the water.
Wibit
Get ready to test your skills and have a splash-tastic time at the YMCA with our aquatic obstacle course! Think of it as a blend of traditional obstacle course elements, water park excitement, and friendly competition.
Kid's Night Out
Looking for a way to treat your kids to an exciting and memorable evening while you enjoy some well-deserved free time? Look no further than YMCA Kids Night Out! Our program offers an engaging and safe environment where kids can have a blast while parents take a break.
Family Night
At the YMCA, we believe that strong families build strong communities. That's why we're excited to invite you and your loved ones to our YMCA Family Night – It's a chance to step away from the hustle and bustle of daily life and dedicate quality time to strengthening the bonds that matter most.
Birthday Parties 
For a unique and exciting way to celebrate your child's birthday, look no further than YMCA Pool Birthday Parties! Dive into a world of fun, laughter, and aquatic adventure as you celebrate this special day with family and friends.
Programs
0 programs meet your criteria
X

Close
Register
Do you want to register for this session only, or for multiple sessions of this program at this location?
Reach out to find out what the latest happenings are at the Ashland Family YMCA