Afterschool Programs
At the Ashland Family YMCA, we provide opportunities for children to learn, grow and thrive. With our many program offerings, there is something for everyone!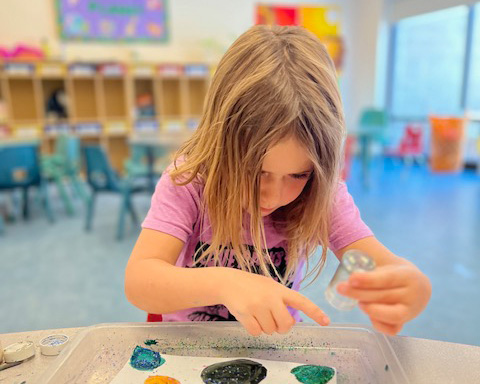 Afterschool Care
Afterschool Care provides a safe, enriching, and fun environment for school-age children to thrive after the school day ends. Committed to nurturing the potential of every child, our afterschool programs offer a diverse range of activities that foster social, emotional, physical, and intellectual growth. Parents can rest assured that their children are in safe hands.
Our dedicated Afterschool Care counselors, carefully selected for their passion and expertise, create a nurturing atmosphere that prioritizes the well-being and happiness of every child.
We provide a rich array of activities that stimulate imagination, self-expression, and exploration. We offer an afterschool snack, homework help, opportunities for active play, craft projects, STEM activities and free choice options.
You have the option of selecting a 3 day a week or 5 day a week schedule.
Our program is offered on-site at Bellview, Helman, and Walker Elementary schools, as well as at the Y.
Birthday Parties
Celebrate your birthday with the Y!
We offer:
Pool parties
Wibit pool parties
Gymnastics or Ninja parties
Bounce House parties
When are birthday parties offered?
Gymnastics/Ninja and Bounce House parties:
Saturday: 11:30a-1:30p or 2p-4p
Pool parties:
Friday: 4:30p-6:30p, Saturday: 11:30a-1:30p or 2p-4p
Wibit parties:
Only offered on the first Saturday of the month from 11:30a-1:30p
How much does each party cost?
Pool, Gymnastics or Ninja Party:
Y-Members: $200 / Community: $230
Wibit or Bounce House Party:
Y-Members: $260 / Community: $290
How do I book a party?
You can fill out the Birthday Party Request Form & Agreement and email it to birthday@ashlandymca.org or stop by the Y to fill out the paperwork in person! Our Birthday Party Coordinator will contact you within 3 business days to confirm your party and take payment.
FAQ
More information collected in a printable PDF can be found here.
ChildWatch
Enjoy a fitness class, swim laps in the pool, or watch your other child in a lesson while we take care of your little ones! Designed for children ages 12 weeks to 6 years old, we offer a fun and safe space for them to come learn and play!
ChildWatch is an Ashland Family YMCA member perk, offered Monday-Saturday, 9a-12p.
Kids Night Out
Enjoy an evening to yourself while we watch the kids! Offered one Saturday each month from 4p-9p, kids ages 4-12 will have opportunities to swim (kindergarten and older), play on the gymnastics floor, use their creativity for crafts and STEM activities and more! Dinner is also provided for these events!
Safe Sitter®
Safe Sitter® prepares students in grades 6-8 to be safe when they're home alone, watching younger siblings, or babysitting.
Students learn life-saving skills such as how to rescue someone who's choking, and helpful information like what to do if there's severe weather. The lessons are filled with fun activities and role-playing exercises.
School's Out Days
When school is out, the Y is in! We offer School's Out Days for children in K-6 th grade during conferences, holiday breaks and in-service days. Select dates are also offered for children ages 3-5. A wide range of activities are provided so there is something for every child, including swimming, active play time in a variety of settings, STEM projects, arts and crafts and more!
Specialty Programs & Events
Youth Archery Classes
More information coming soon!
Trunk or Treat
Join us in your Halloween best for a SPOOKtacular good time! This FREE family event will be hosted in our parking lot by the soccer fields on Saturday, October 21 from 4p-6p. We will have a bounce house, games, trunk or treating and more! We're looking for volunteers- sign up online to decorate your vehicle and hand out treats to our Trunk or Treaters!
Programs Directory
0 programs meet your criteria
X

Close
Register
Do you want to register for this session only, or for multiple sessions of this program at this location?
Reach out to find out what the latest happenings are at the Ashland Family YMCA